IN PARTNERSHIP WITH WELCH, ALLAN & ASSOCIATES

220 SECOND AVENUE S #220
KETCHUM, ID 83340

SHARLA SMITH, DIRECTOR
visionandhearing@seniorconnectionidaho.org
Free screenings performed by technicians and reviewed by our Ophthalmologist/Retinal Specialist for our retinal diseases, diabetic eye disease, and glaucoma
On-site intravitreal injections for retinal disease 
Referrals for other vision conditions identified at screening such as glasses, cataracts, or surgical  needs
Free hearing screenings available for anyone who feels they have diminished hearing or are currently hearing aids
For those with a hearing screen outside of the normal range, a referral for a throughout hearing evaluation with a hearing specialist will be initiated
Preserving sight and augmenting
hearing are critical for quality of life.
Many of our seniors risk losing vision
due to difficulty getting diagnosed
and treated for eye disease including
Age-Related Macular Degeneration,
Diabetic Retinopathy, or Glaucoma.
These three diseases are the most
common causes of permanent vision
loss in our country, and are often
treatable if caught early. Many
adults lose their hearing due to
normal aging and because the
treatments are not accessible.
The Senior Connection has established partnerships with Board Certified Retinal Specialists: Jennifer Olbum, DO, Jeffery Stevens, MD, and Hearing Specialist: Greg Schroeder. These associations are allowing the Senior Connection to establish a Vision and Hearing Center (SCVHC) to provide these essential services that were not previously available in our valley.
HOW IS THIS CENTER MADE POSSIBLE
The SCVAHC is made possible through generous donors with a compassionate vision to improve the quality of life for the underserved in the Wood River Valley. By bringing these vital services to our community, we are removing an access barrier to health services for older adults and others who desperately need proximate access to eye and hearing care. While the Vision and Hearing screenings are offered at no cost, we welcome voluntary donations for your service. If a follow up exam or treatments are recommended they will be billed to insurance when available. Other payment sources accepted are private pay or by application to the Senior Connection scholarship fund established for the Vision and Hearing Center.
MEET OUR RETINA SPECIALIST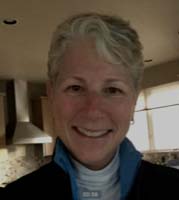 Jennifer Olbum, DO is a board certified ophthalmologist, fellowship trained in medical retina. She worked for 28 years in Pittsburgh, PA before relocating to Idaho. Although a Pittsburgh native Dr. Olbum has been visiting the Sun Valley area for over 45 years, moving here permanently in 2020. Dr. Olbum has extensive experience in the management and treatment of retinal diseases including macular degeneration, diabetic retinopathy, retinal tears, and retinal vascular disease. Since her move to the Wood River Valley she has been continuing to maintain her skills by working part time at a trauma center in North Dakota.